Wouldn't you just love to be able to knock on some of the doors of the beautiful homes you see in magazines or on-line?? This is one particular home that I just adore, it was featured in Elle Decor.
Symmetry & perfection, love the pop of color with the ever so fun turquoise...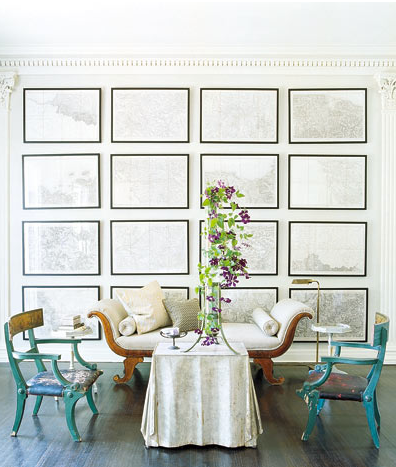 The antique window give the swan such a lovely home...
Beautiful bedroom and a great retreat all in one...
Hi, antlers & a lantern, two of my favorite things in one bathroom...
The dark windows & doors through the opening are making you wonder, aren't they?
The fun combination of items here just steals my heart here...
All Images via Elle Decor
We are enjoying the heat wave here in the mid-west, even getting a bit of outside work in between the fun on the water. Hope you are staying nice and cool today. Mel :)