Light the fire...under the bum of my archetect that is! We singed the papers for our new lot yesterday. I am beyond estatic with the site. It is not to far from our current home, 2 acres, fully treed, hopefully a mountain view from the main and upper level of the home, and a small pond on the back of the property.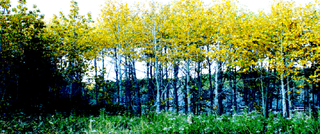 I remember driving by these lots about 2 years ago with Rob, we both fell in love with them instantly. We tried to dig up the title info on them but came up empty handed. After putting it on the back burner and figuring someone already had plans in the works for them we put our search on hold. It came down to one random drive through the country, by the lot, to discover a sign with contact info on it...it was meant to be!!!
So as I said, it is time to light the fire under Peter' bum. The home structure will be similar to our home now, just on a larger scale with additional bedrooms for little ones to come if we are lucky enough, and of course a larger kitchen!!!! Can you ever have a kitchen big enoguh...no, if you were wondering the answer.
Here are a few images that I am using for insperation for the next home...
Image via Traditional Home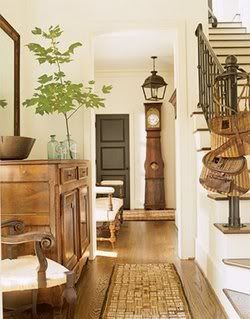 How am I going to pull all of these and many more ideas together? Not sure yet, but I am looking forward to sharing the journey with you, step by step. I hope you will join me for the ride! Have a great Wednesday!! Mel xoxo